Debriefing the 2021 WV Legislative Session – COVID-19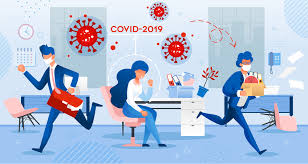 By Brian Skinner, Esq.
As expected, one of the priorities of the Legislature going into the 2021 regular session was addressing the concerns of businesses and health care providers that they were likely to beset by a wave of pandemic-related lawsuits seeking to blame them for customer, patient, or employee exposure to COVID-19. In response to this threat and the desire to eliminate obstacles to efforts to reopen and rebuild the economy, West Virginia joined a growing list of states enacting COVID liability shield laws.
On March 19, 2021, Governor Jim Justice signed Senate Bill 277, the COVID-19 Jobs Protection Act ("Act"), intended to "[e]liminate the liability of the citizens of West Virginia and all persons including individuals, health care providers, health care facilities, institutions of higher education, businesses, manufacturers, and all persons whomsoever, and to preclude all suits and claims against any persons for loss, damages, personal injuries, or death arising from COVID-19." In short, the Legislature intends the Act to "[p]rovide assurances to businesses that reopening will not expose them to liability for a person's exposure to COVID-19."
Essentially, the legislation forecloses any claim for damages against any person, essential business, business, entity, health care facility, health care provider, first responder, or volunteer for loss, damage, physical injury, or death arising from COVID-19, from COVID-19 care, or from impacted care.
"Arising from COVID-19" includes,
implementing policies and procedures designed to prevent or minimize the spread of COVID-19.

testing;

monitoring, collecting, reporting, tracking, tracing, disclosing, or investigating COVID-19 exposure or other COVID-19-related information;

using, designing, manufacturing, providing, donating, or servicing precautionary, diagnostic, collection, or other health equipment or supplies, such as personal protective equipment;

closing or partially closing to prevent or minimize the spread of COVID-19;

delaying or modifying the schedule or performance of any medical procedure;

providing services or products in response to government appeal or repurposing operations to address an urgent need for personal protective equipment, sanitation products, or other products necessary to protect the public;

providing services or products as an essential business, health care facility, health care provider, first responder, or institution of higher education; or

actions taken in response to federal, state, or local orders, recommendations, or guidelines lawfully set forth in response to COVID-19.
As intended, the Act grants broad protection to all businesses, not just health care providers and facilities, for their efforts to decrease the spread of COVID-19 to customers, employees, vendors, and patients. Not only would businesses be protected from lawsuits by employees who allege the businesses' efforts to minimize the risk of illness were not sufficient, but also from employees prevented from working as a result of new company policy implemented in response to the pandemic, or even fired for failing to adhere those policies.
The Act also provide immunity from liability for those who design, manufacture, label, sell, distribute, or donate defined products in response to COVID-19, and those who repurposed businesses to provide household disinfectants, cleaning supplies, and personal protective equipment in response to COVID-19.4
There are exceptions to protections provided by the Act. There is no immunity for those who design, manufacture, label, sell, distribute, or donate a qualified product in response to COVID-19, if there was actual knowledge of a defect in the product when put to the use for which the product was manufactured, sold, distributed, or donated; and acted with conscious, reckless, and outrageous indifference to a substantial and unnecessary risk that the product would cause serious injury to others. Also, there is no protection for those who act with actual malice. However, any action alleging a claim based on this exception must be brought not later than one year after the date of personal injury, death, or property damage.
The Act also makes it clear that workers' compensation benefits are the sole and exclusive remedy for an injury, disease, or death resulting from a work-related injury, disease, or death caused by or arising from COVID-19 in the course of and resulting from covered employment. However, to be actionable it has to be determined that the employer acted with deliberate intent.
The Act applies retroactively to January 1, 2020, months before the first case of COVID-19 was identified in West Virginia. Unlike other states that have enacted similar legislation, the Legislature did not include a termination date for these immunity protections. However, given that the end of the pandemic is not yet in sight, the lack of a termination date relieves the Legislature of the need to revisit the law to extend these protections.
Brian is the former counsel to the West Virginia House of Delegates Judiciary Committee and counsel to the West Virginia Senate Minority Caucus. He was also general counsel to the West Virginia State Health Officer and Commissioner for the Bureau for Public Health. He has almost two-decades of experience as a strategic advisor and chief legal counsel to both executive and legislative branch public officials.