Legislature authorizes exemptions to employer COVID-19 vaccine mandates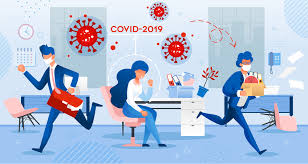 By Brian Skinner, Esq.
Earlier this year, the U.S. Food and Drug Administration (FDA) authorized the use of vaccines critical to the fight against the COVID-19 pandemic.
After determining the vaccines met applicable statutory standards and the agency's specific safety and efficacy standards, the FDA issued Emergency Use Authorizations (EUAs) for the vaccines under Section 564 of the Federal Food, Drug, and Cosmetic Act (FD&C Act). Evidence in support of the indicated that the EUA requests show the vaccines are effective at preventing symptomatic COVID-19 in vaccinated individuals. Given that data, many public health experts believe promoting COVID-19 vaccination — along with continued engagement in community mitigation activities that prevent transmission, such as mask-wearing and social distancing — should be a key component of the United States' pandemic response.
Neither federal nor state law, specifically the West Virginia Human Rights Act (WVHRA), prevents an employer from requiring all employees physically entering a workplace to be fully vaccinated against COVID-19, subject to the reasonable accommodation provisions of Title VII of the Civil Rights Act (Title VII), the Americans with Disabilities Act (ADA), the WVHRA, and other equal employment opportunity (EEO) considerations.
However, federal and state law, specifically Title VII, the ADA, and the WVHRA, require an employer to provide reasonable accommodations for employees who, because of a disability or a sincerely held religious belief, practice, or observance, are not get vaccinated against COVID-19 unless providing an accommodation would pose an undue hardship on the operation of the employer's business. The analysis for undue hardship depends on whether the accommodation is for a disability (including pregnancy-related conditions that constitute a disability) or for religion.
As explained in the guidance provided by the U.S. Equal Employment Opportunity Commission (EEOC), as with any employment policy, employers that have a vaccination requirement may need to respond to allegations that the requirement has a disparate impact on — or disproportionately excludes — employees based on race, color, religion, sex, or national origin under Title VII (or age under the Age Discrimination in Employment Act [40+]). Also, as noted by the EEOC, it would also be unlawful to apply a vaccination requirement to employees in a way that treats employees differently based on disability, race, color, religion, sex (including pregnancy, sexual orientation, and gender identity), national origin, age, or genetic information unless there is a legitimate non-discriminatory reason.
In October, the Governor called the Legislature back into an Extraordinary Session to take up primarily the redistricting of West Virginia's congressional and state legislative districts. In addition to redistricting, the Governor included on his call legislation to create an exemption to employer-mandated COVID-19 vaccinations.
Passed by the Legislature on October 20, 2021, House Bill 335 authorizes an employee or a prospective employee the right to an exemption from an employer's requirement that the employee be vaccinated against COVID-19. To get the exemption, the employee or prospective employee simply must present a certification signed by a physician or an advanced-practice registered nurse that:
the COVID-19 vaccine is contraindicated;
there exists a specific precaution to the COVID-19 vaccine; or
the presence of COVID-19 antibodies in employees or prospective employees.
Additionally, an employee or prospective employee is entitled to an exemption if he or she presents to the employer a notarized declaration that he or she holds religious beliefs that prevent them from taking the COVID-19 immunization.
The bill prohibits an employer from penalizing or discriminating against an employee or prospective employee exercising his or her right to seek an exemption with regard to benefits, hiring, firing, bonuses, pay raises, or promotion.
Employers covered by the new law include employees of the state and any political subdivision, including, but not limited to, any county, municipality, or school district and any entity engaged in any business activity in this state whether it be for profit or not for profit and regardless of size.
Any person or entity harmed by a violation of the law is authorized to seek injunctive relief but is not entitled to monetary damages.
While advocates for the bill saw it as a matter of individual liberty and the freedom to make individual health care choices, critics argued the bill sent a mixed message about the importance of vaccinations and that federal and state laws already provide for exemptions in certain circumstances.
In the context of COVID-19, as noted above, federal and state law already provides workers the right to request an exemption from mandatory vaccination because of a medical condition. If an employee's medical condition amounts to a disability — that is, an "impairment that substantially limits one or more major life activities" — then the ADA or the Rehabilitation Act apply, barring employers from taking adverse action against a worker because of disability.
Federal disability law also requires employers to provide requested reasonable accommodations unless they would impose an undue hardship on the employer. In considering an accommodation request, an employer must assess whether a disability precludes vaccination, available alternatives, and (in the case of an infectious disease) possible threats from vaccine exemptions.
Given the newness of the vaccine, reports suggest that people with some medical conditions may not be able to receive a COVID-19 vaccination. As a result, the CDC recommends that anyone with an allergy to an ingredient in one of the COVID-19 vaccines should not receive that vaccine. Further, the CDC recommends that those having an allergic reaction to another vaccine — even if mild, should consult a doctor about getting a COVID-19 vaccine.
If an employee raises medical concerns about vaccination, employers must consider whether disability laws require an accommodation, including a possible exemption. Depending on work circumstances, potential accommodation for an unvaccinated employee might include temporary job restructuring, work at home, distancing from coworkers or customers, or other measures. In the end, if a worker cannot get vaccinated for reasons of disability, and a reasonable accommodation is not possible, the EEOC acknowledges that the employer may bar the employee from the workplace.
In response to the pandemic, employers need not accommodate an employee who poses a "direct threat." Under the ADA, employers may exclude employees with disabilities if their presence would create "a significant risk of substantial harm to the health or safety of the individual or others that cannot be eliminated or reduced by reasonable accommodation." Use of this exception, however, first requires an individualized, objective assessment of the risk the unvaccinated employee presents. The risk's duration, imminence, likelihood of harm, and the degree of harm are all relevant.
Unlike federal and state law, however, H.B. 335 does not require that an employee have a "disability" and, if so, does the disability preclude vaccination? Instead, an employee would merely have to present the employer with certification that the COVID-19 vaccine is contraindicated and/or there exists a specific precaution to the vaccine or the presence of COVID-19 antibodies. The new law does not authorize employers to exclude an employee from the workplace even if the employee's presence creates a "direct threat" resulting in "significant risk of substantial harm to the health or safety of the individual or others."
With regard to employees asserting religious objections to the vaccine, Title VII similarly requires employers to accommodate workers' religious practices unless they impose an "undue hardship on the conduct of the employer's business."
In the Title VII accommodation context, courts have held that an "employer suffers undue hardship when required to bear a greater than de minimus [sic] cost or imposition upon co-workers" for religious adjustments. Whether an accommodation is an undue burden takes into account other employees' rights, efficiency, cost, and other considerations. In short, the U.S. Supreme Court has explained that Title VII does not require accommodations that come "at the expense of others."
The EEOC recommends that employers "assume that an employee's request for religious accommodation is based on a sincerely held religious belief." However, if there is "an objective basis for questioning either the religious nature or the sincerity of a particular belief," the employer may request additional supporting information.
House Bill 335 would not permit an employer to question the sincerity of the employee's religious beliefs without first going to court. The bill mandates that the employer must grant an exemption to an employee or prospective employee who presents a notarized declaration that he or she holds religious beliefs preventing the individual from receiving the COVID-19 immunization. If an employer has reason to question the employee's religious beliefs, instead of requesting additional supporting information, the employer would have to go to the local court to request injunctive relief.
While critics of H.B. 335 were unable to keep the legislation from being passed, they were able to keep it from being made immediately effective. House Bill 335 will not become effective until 90 days from its passage — January 18, 2022.
Brian is the former counsel to the West Virginia House of Delegates Judiciary Committee and counsel to the West Virginia Senate Minority Caucus. He was also general counsel to the West Virginia State Health Officer and Commissioner for the Bureau for Public Health. He has almost two decades of experience as a strategic advisor and chief legal counsel to both executive and legislative branch public officials.