Redistricting: Changes will affect legislative elections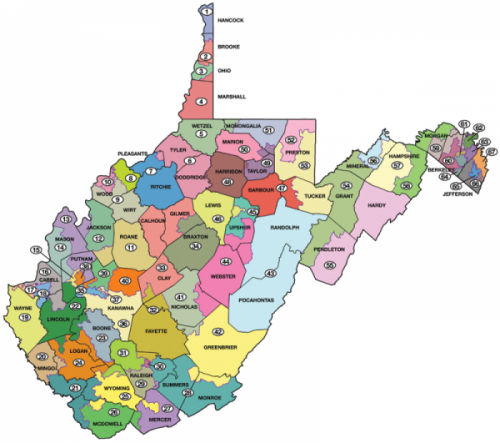 By Brian J. Skinner, Esq.
Recently you may have read about a series of meetings around the state designed to share information with the public about how state lawmakers should redraw congressional and legislative boundaries.
Under the West Virginia Constitution, the state Legislature is required to redraw the lines every 10 years, using U.S. Census data to reflect population changes.
The Joint Committee on Redistricting, headed by Sen. Charles Trump, R-Morgan, and Delegate Gary Howell, R-Mineral, will direct the process, known as redistricting. Members of the Redistricting committees of the Senate and House of Delegates comprise the joint body.
This year's redistricting process promises to be particularly momentous. West Virginia will lose a seat in Congress and create 100 single-member House of Delegates districts from the current 67 districts, some of which have multiple representatives. And, for the first time since 1921, Republicans, with a majority in both chambers and a Republican governor, will have complete control of the redistricting process.
The process will place scores of incumbents and new candidates in newly drawn jurisdictions. The boundary changes are sure to have significant political implications for candidates, many of whom will be running in unfamiliar precincts.
According to the National Conference of State Legislators, more than 20 states employ independent, nonpartisan or bipartisan committees to oversee or advise lawmakers on redistricting and take power out of the hands of legislatures. The past decade has seen some successful efforts to adopt a more nonpartisan or bipartisan redistricting process.
Like all states, West Virginia must comply with a federal constitutional requirement that each district has about the same population. Each federal district within a state must have about the same number of people; each state Senate and House of Delegates district within a state must have about the same number of people.
State law further provides that state legislative districts be equal in population as nearly as practicable, but state courts have interpreted this provision to impose no mandate stricter than the presumptive 10% federal threshold.
Like all states, West Virginia also must comply with federal redistricting rules concerning race and ethnicity.
In addition to the requirements found in the United States Constitution, the West Virginia Constitution additionally requires that congressional districts be made up of contiguous counties and that they be compact. Furthermore, state Senate districts must be compact, contiguous and bounded by county lines where doing so is not otherwise unlawful.
The West Virginia Supreme Court of Appeals, which has the authority to review the work of the Legislature to ensure that it meets constitutional requirements, has in the past given the Legislature a great deal of flexibility to gauge compactness for itself and to cross county lines for state Senate districts to achieve equal population. When the Legislature in 2011 last drew state legislative districts, the court also declared that it would consider communities of interest.
Although nothing in the state Constitution prohibits multi-member state legislative districts, the Legislature passed a law in 2018 to establish 100 single-member House districts.
The state Supreme Court also has rejected the notion that partisan gerrymandering is impermissible under state law.
Although West Virginia law does not set a particular deadline for drawing congressional or state legislative lines, candidates must file for congressional and state legislative primary elections by Jan. 29, 2022. Consequently, because the Legislature must complete its work before the candidate filing deadline, a special session likely will be necessary to enact redistricting legislation.
In preparation for drawing this year's maps, the West Virginia Legislature's Joint Committee on Redistricting announced 12 public hearings, which began July 27. Because of the delay in the federal government's release of Census data, specific population numbers were not available at these events, and the committee did not present any proposed maps.
You can find more information about the process online.
Brian is the former counsel to the West Virginia House of Delegates Judiciary Committee and counsel to the West Virginia Senate Minority Caucus. He was also general counsel to the West Virginia State Health Officer and Commissioner for the Bureau for Public Health. He has almost two decades of experience as a strategic advisor and chief legal counsel to both executive and legislative branch public officials.